I know that most of you have heard of protein shakes as they have been around for a very long time now.
Many years ago protein shakes were associated with bodybuilders intent on getting themselves some huge muscles and six packs. However, our concern here is protein shakes for weight loss.
Indeed, over the past few years, protein shakes have become a large part of the world of weight loss too. High protein, low carbohydrate diets such as the Dukan diet, the Atkins diet and the Military diet have all gained in popularity amongst those desperate to lose some pounds.
It is the concept of high-protein low-carb diets that have rocketed the humble protein shake into the public domain. This post aims to look at all the scientific evidence behind the benefits and side effects of adding protein shakes for weight loss to your diet.
Abs are cool in boys and girls … but have you ever tried stuffed crust pizza?
Yes, but it's not all about bodybuilding and abs. It's about healthy weight and eating.
How does a high protein diet actually work for Weight Loss?
There is a LOT of scientific evidence relating to the effects of a higher protein diet on weight loss.
As we all know, protein is an essential nutrient that helps to build and repair the body tissues. In addition, protein helps make hormones, enzymes and chemical. Furthermore, protein is the most important building block of healthy bones, skin, muscles, cartilage and blood.
What do you think, Doc?
So, when life gives you lemons,
ask for something a little higher in protein.
I'd like a triple cheeseburger with bacon and extra cheese, please. Skip the bun,
I'm on a diet.
How much Protein should we be taking for Weight Loss
The accepted recommended daily dose of protein is 0.8 g per kg, or 0.36 g per pound of body weight according to the Dietary Reference Intake (DRI).
So, for example, if you are a woman who weighs 112 pounds, the recommended daily amount of protein is around 40.32 grams of protein per day. However, if you weigh 240 pounds your recommended daily intake of protein is around 86.4 grams.
To get some perspective, if you imagine that 3 ounces of turkey, 3.3 ounces of steak, 8 shrimps or 3 cups of cow's milk all contain around 25 grams of protein.
However, this is quite a modest amount of protein intake and is considered the minimum required to keep the body working at its optimum. A lot of medical experts can't agree on the exact amount of protein needed per day. Indeed, many experts in nutrition think that the daily amount of protein should be much higher than this.
The reason for this is because there are other factors that affect daily protein requirements such as weight, age, gender and activity levels.
Just a heads up that I'm starting my summer protein low-carb diet … which has probably ended by the time you're done reading this.
Maybe just a little bit more protein for Weight Loss
A 2014 research study suggests that eating more protein than the recommended daily amount can increase your weight loss.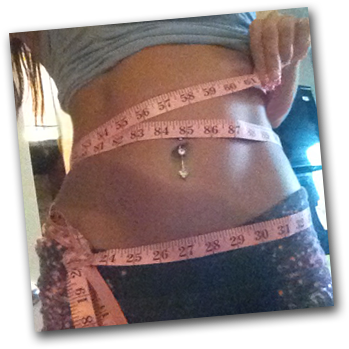 Indeed, the study examined 39 adults following a 31 day diet. One group took the recommended daily amount (RDA) of protein, one group took double the RDA and the last group took triple the RDA of protein.
In conclusion, all the three groups lost a similar amount of weight in total – around 2.7 to 3.5 pounds.
Interestingly, the group that ate the normal amount of protein lost the least body fat around 41.8%. The group of subjects that ate twice the RDA of protein lost the most body fat, 70% of the total weight loss was body fat. The final group who really upped their protein intake, to triple the recommended dose lost 63.6% of body fat.
The above study seems to indicate that doubling the amount of recommended daily protein yielded the best results for fat loss. So, you can use an online calculator for your recommended protein intake and then double that figure.
I'm going on a high protein low carb diet to see how it goes. I'm in need of some food ideas with lots of protein, though.
I've been on several low carb diets … when I feel low, I eat carbs.
What about Protein Shakes for Weight Loss?
Protein, as we have seen, can help you to feel less hungry and lose a few pounds into the bargain. However, it is important to eat the right kind of proteins for maximum benefit.
Some excellent sources of protein include:-
Seafood
Lean white meat such as chicken and turkey
Dairy products such as milk, cheese and yogurt
Eggs
Red Meat such as pork tenderloin and lean beef
Soy
However, a lot of good quality protein foods are not that convenient to eat on the go. Most high source proteins need time to buy, prepare and eat. It is for this reason that the protein shake for weight loss can help provide a good quality source of protein, either with a meal or as a meal substitute.
Make milkshakes they said.
Boys will come to the yard, they said!
What type of Protein should we use for our Shakes?
The most common, and most studied, type of protein shakes for weight loss are made from a by-product of cheese production. This protein is called whey protein.
Whey protein is broken down into 3 different groups:-
Whey protein Concentrate: Contains about 80% of concentrated protein. However, whey concentrate contains around 5 grams of carbohydrates and a small amount of fat and lactose.
Isolate: Nearly all of the fat and carbs are removed in isolate protein. Isolate contains around 90% of protein and almost zero lactose.
Whey Protein Hydrolysate: This type of supplement is often used by body builders. Hydrolysate contains about 95% protein and is very quickly and easily absorbed and digested by the body.
Whey protein is a complete source of protein containing all the essential amino acids naturally found in dairy. In addition, whey protein is one of the best sources of the amino acid leucine, key to muscle process synthesis.
Can you have too much protein?
No Whey, mate! Get it …No whey. Oh well, never mind.
Is there any scientific evidence to support Protein Shakes for Weight Loss, Doc?
Yes, indeed. There are many research studies1,2,3 that support the claim that protein shakes can indeed help with weight loss.
A 2008 12-week weight loss study examined a whey protein fraction (high in leucine, peptide and milk calcium) compared with a control beverage for weight loss.
Both subject groups had a calorie restriction of 500 calories per day, but one group took a whey protein drink 20 minutes before breakfast and 20 minutes before dinner. The other group of subjects took a drink with the same amount of calories 20 minutes before breakfast and dinner.
The study concludes that both groups lost a significant amount of weight. However, the weight loss was not significantly different between the 2 groups after 12 weeks.
Interestingly though, the whey protein group lost significantly more body fat compared to the control group. Furthermore the whey protein drinkers lost less lean muscle mass.
Obviously, both groups would lose a significant amount of weight on a 500 calorie a day diet.
Yes, but the protein shake drinkers lost a lot more body fat and a lot less lean muscle mass.
So, this could be interesting,
especially in older people wanting to lose weight who tend to lose essential muscle as well as fat.
A great protein shake for Weight Loss Recipe
-1 banana cut into chunks
-1 or 2 scoops of whey protein (according to brand)
-3 large strawberries
-1/4 cup blueberries
-1/2 cup skim milk
-Half a cup of ice (optional)
-1/2 cup yogurt
Directions: Blend the banana with the milk, ice, whey protein, and yogurt until the texture appears slushy. Next add the strawberries and blueberries and blend.
NB: Always add and blend the fruit last because this keeps the flavor tasting really fresh. Other fruits of your choice can be substituted if desired.
Just one little question …
Go on then, Moose.
Can you add vodka to your protein shake?
… one more Recipe for protein shakes for Weight Loss
Optimise the whey protein in your shake by using soy milk, nuts and raisins.
-1/4 cup almonds
-1/2 cup raisins
-1 banana cut into chunks
-1 or 2 scoops of whey protein (according to brand)
-One cup of soy milk
-1/2 a cup of ice (optional)
Directions: Blend the almonds, raisins, banana, whey protein, soy milk and the ice until smooth.
This is one of the protein shakes for weight loss that contains a LOT of protein. In addition, the raisins give this smoothie a delicious sweet taste.
Do you take the protein shakes as a meal supplement or as well as your normal diet.
It is up to you. However, the rest of your diet should be healthy and full of fresh fruit and vegetables as well as protein.
Other Weight Loss Posts
Diet Posts
Return to Homepage
References
The closest I have been to a diet this year is erasing food searches from my browsing history.