Check how your Clothes Fit You
For all you guys who think that skinny jeans are okay for you to wear. Maybe, you need to reevaluate what 'getting into her pants' means for you.
Think '50 Shades darker'
Why do you always wear your belt like that?
…Like what?
All the way up there? Isn't it supposed to be lower? …Like this?
Well because it makes me look skinnier, duh.
Bad Posture is just a Bad Habit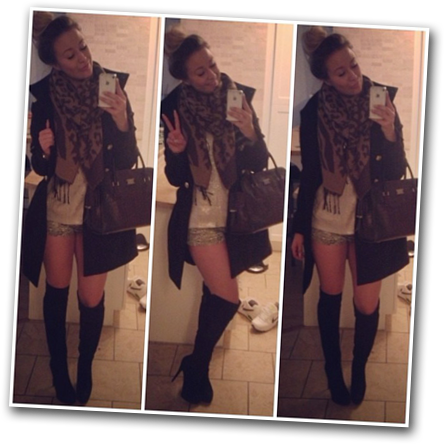 How to Make Yourself Look Skinny? Go Shopping … for Lingerie
Accessorize, Accessorize and Accessorize!!
Remember, be nice to your hairstylist because they are one of the few people who can drop your self esteem for the next 6 months.
The right hairstyle can really slim your Face
The Higher the Heel the closer to Heaven
Further Reading
Recent Weight Loss Posts
Return to Homepage