"Pineapple raspberry parfait"
You will not mind serving dessert on a busy weeknight or weekend after assembling these quick parfaits. This yummy low calorie breakfast contains only 109 calories per serving. This delicious low calorie breakfast is 109 calories per serving.
Preparation:
Divide a layer of yogurt, raspberries and pineapple into four glasses.
"I want to start eating healthier. I think I'm gunna go get a parfait from McDonalds."
Hey, Brittany, come in here for a sec.
Hey, what's up?
Is there a such thing as healthy pancakes…?
THAT'S what you wanted to ask me?… Of course there are, duh…
"Apple-bacon pancakes with cider syrup"
If you like apple pancakes, and if you like bacon, you will absolutely love the taste of these sweet, smokey pancakes. Any kind of apple works perfectly. A quick cider syrup drizzled on top enhances the apple flavor, for sure. This is low calorie breakfast 256 calories per serving.
Preparation:
1. Combine cider, 2 tbsp brown sugar, lemon juice and cornstarch in a small saucepan. Bring to a boil over medium heat, whisking, and cook until thickened, 1-2 mins, set aside.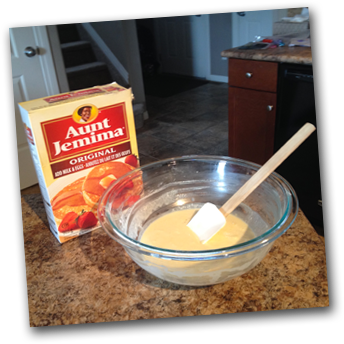 2. Whisk whole wheat flour, all-purpose flour, baking powder, baking soda, and the remaining 1 tbsp brown sugar in a small bowl. Whisk egg, egg white and buttermilk in a large bowl. Stir in apples and bacon until combined.
3. Brush a large nonstick skillet with 1/2 tsp oil and place over medium heat until hot. Cook pancakes until desired brownness, then reheat the cider syrup if you prefer, and serve with the pancakes.
I had this delicious low calorie breakfast egg and salmon sandwich once that my mother made. Oh my gosh was it ever heavenly.
Reallyyyy?! You should definitely ask her for the recipe…
I shall give her a call right now!!
Yeah, you should!
"Sure, I can multitask. I can eat low calorie breakfast and think about a really high calorie lunch at the same time."
"Egg & salmon sandwich"
Smoked salmon and egg whites on a toasted whole-wheat English muffin is the most satisfying power breakfast. For a more considerable meal, combine with a piece of fruit or a glass of 100% juice. This low calorie breakfast meal is 214 calories each serving.
Preparation:
1. Heat oil in a small nonstick skillet over medium heat. Add onion and cook, stirring, until it begins to soften, for about one minute. Add egg whites, salt, and capers (if using) and cook, constantly stirring, until whites are set, about 30 seconds.
2. To make the sandwich, layer the egg whites, smoked salmon and tomato on an English muffin.
"Quick low calorie breakfast
taco"
A smaller cousin of the low calorie breakfast breakfast burrito, the breakfast taco made with reduced fat, cheddar and egg substitute is a satisfying and healthy low calorie breakfast breakfast option. This low calorie breakfast contains 153 calories/serving.
Preparation:
1. Top tortillas with salsa and cheese. Heat in the microwave until the cheese is melted, for about 30 seconds.
2. Meanwhile, coat a small nonstick skillet with cooking spray. Heat over medium heat, add egg and cook, stirring, until the eggs are thoroughly cooked, for about 90 seconds. Divide the scrambled egg between the tacos.

"Losing you would be devastating, like biting into the frozen center of a microwaved burrito."
Yeah, that does sound pretty darn good!!
Hey! Check out this recipe that my mother got from her mother that got from her mother that got from… well, I'm sure you get it…
"Blueberries with lemon cream"
Combining vanilla yogurt and reduced-fat cream cheese builds a topping that's as ethical as it is tasty. Any fresh berry additive can be blended in this recipe, not only blueberries! Per serving, this low calorie breakfast is 156 calories.
1. Using a fork, break up cream cheese in a medium bowl. Drain off any liquid from the yogurt; add yogurt to the bowl along with honey. Using and electric mixer, beat at a high speed until light and creamy. Stir in lemon zest.
2. Layer the lemon cream and blueberries in dessert dishes or wine glasses. If not serving immediately, cover and refrigerate for up to 8 hours.
"Wake-up smoothie"
With a stock of berries in your freezer, you can kickoff your day with this nutritious and delicious smoothie in just a matter of time. It supplies fiber, potassium, vitamin C and soy protein. This low calorie breakfast is just 139 calories a serving.
Preparation:
1. Combine orange juice, banana, berries, yogurt, and sugar (or splenda) if using, in a blender. Cover until blended until creamy. Serve immediately.

"Fruit smoothies are so easy, especially if you substitute orange juice for the fruit and vodka for the ice."
"Mini breakfast pizzas"
Pizza is not specifically for dinner! Here we blend two child favorites – mini pizzas and scrambled eggs – for a low calorie breakfast treat both adults and children love! This low calorie breakfast is 265 calories each serving.
Preparation:
1. Preheat oven or toaster oven broiler.
2. Coat a small nonstick skillet with cooking spray and heat over medium-high heat. Add egg and cook, stirring often, until set into soft curds, for 1-2 minutes. Spread marinara sauce on English muffin halves. Top with scrambled egg, cheese and pepperoni if using. Broil until the cheese is melted, for 1-3 minutes.
Breakfast pizzas?! Now, that is just amazing.
You betcha'!
And it tastes amazing too!! I will make them for a low calorie breakfast tomorrow morning, how about?
MmmmMmm… Can't wait!
"Salsa-tofu breakfast burrito"
Although this healthy breakfast burrito joins together in just 5 minutes, you can make this burrito even quicker by skipping the skillet and combining the salsa, tofu, salt and pepper in a bowl and microwave it until hot, for approximately 1 minute. Combine it with soy cheese to make it a vegan burrito. This low calorie breakfast is 259 calories a serving.
Preparation:
1. Heat oil in a small nonstick skillet over medium-high heat. Add tofu and cook, stirring occasionally, until beginning to brown, for about 2 minutes. Stir in salsa, salt and pepper, and continue cooking until heated through, for about 30 seconds. Spread the cheese down the center of tortilla, then top with tofu mixture. Fold the ends of the tortilla and roll into a burrito.

"If I have 10 pieces of bacon and my friend wants 2 pieces of bacon, how many pieces of bacon do I have left? Correct, I still have 10 because you're not getting any."
"Start your morning off right"
People who are the most fortunate at losing weight – and keeping it off – are more likely to eat a low calorie breakfast each and every day. But when you are up opposed to the morning rush, it is simple to skip breakfast or turn to calorie-laden useful foods that allows you to be hungry long before lunch.
Maintain your weight in check and begin your morning with a fast, and fulfilling low calorie breaky. This page tells you 8 simple, light, and nutritious, grab & go low calorie breakfast concepts to get you started…
For further reading… Start setting a weight loss goal. To learn how visit the Moose and Doc!